Prozam Paints and the Community
At Prozam, we take the opportunity to spread kindness as well as quality. We have supported a number of Zambian community projects, such as the ones highlighted here. Every little bit makes a difference.
APTERS (Appropriate Paper Technology)
Prozam supported this long-standing Lusaka-based charity by suppling paint. APTERS (Appropriate Paper Technology) consists of physically disabled people who make made-to-measure aids for other disabled people in our society, who are usually children. These aids, for example standing frames and supportive chairs, encourage the children into sitting or standing positions (which is often near impossible without these aids) which in turn helps strengthen muscles that they would otherwise not use. All of this contributes to the wellbeing of the child and improvement of their condition.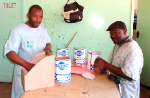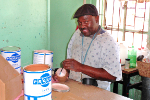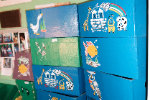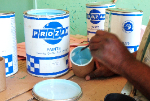 Conservation Lower Zambezi
We helped with materials for the Environmental Education Renovation Project. Read all about a new lick of paint or visit the Conservation Lower Zambezi website.